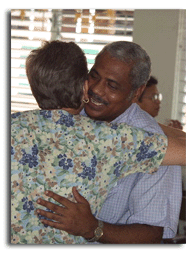 One of the priorities here at the MUCEC center is to provide our women with volunteer services that would be impossible for them to afford.
For this we need your help!
Q: What do I need to be a volunteer?
A: You just need the will to help!
Here at MUCEC we have different workshops that vary from self-esteem lectures, cooking classes, sewing classes and soon a computer lab! We also have a little clinic that requires the support of visiting doctors and nurses.
If you wish to support us with your voluntary work and contribute to the development of the amazing women and children who come to the MUCEC center every day, please contact us in Colon at the following telephone number:
(507) 447-0828
Or reach us by email at: