The participants in the MUCEC program are helped according to their individual needs. Daily and weekly workshops and seminars are offered, responding to the suggestions of the women themselves, such as: cooking, baking, sewing, crafts, carpentry, basics in electricity, etc.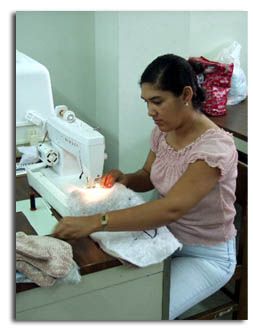 Sewing workshop at MUCEC
MUCEC's Friday Formation meeting covers themes requested by the women: Domestic Violence, Human Relations, Social, Political and Economic issues, Spirituality, Human Rights, Health issues and Faith based on the issues of the day. The women learn to work together, share responsibilities, build solidarity with one another and generate personal income. A temporary refuge/shelter "safe house" at the MUCEC Center is offered for victims of domestic violence.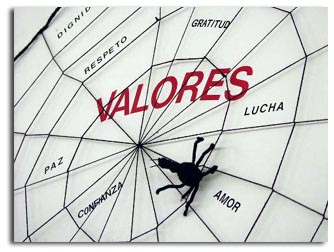 For MUCEC women, the spider web is a great example of how to build a strong personal network out of very little!